Dear OPPFA Members,
Please take a look at the Ottawa Fire Services messages on self-isolation, testing, return to work measures, and Emergency Child Care.  If you are exhibiting symptoms of Covid-19 which include:
Most common symptoms: fever, cough, tiredness, loss of taste or smell
Less common symptoms: sore throat, headache, aches and pains, diarrhoea, a rash on skin, or discolouration of fingers or toes, red or irritated eyes
Serious symptoms: difficulty breathing or shortness of breath, loss of speech or mobility, or confusion, chest pain
Notify your Supervisor and following the steps provided. Also, look at the chart provided to all OPPFA Fire Services Personnel regarding steps for various situations we are currently dealing with. It is your duty to do what is right to ensure the safety of yourself, family, the public, and your coworkers!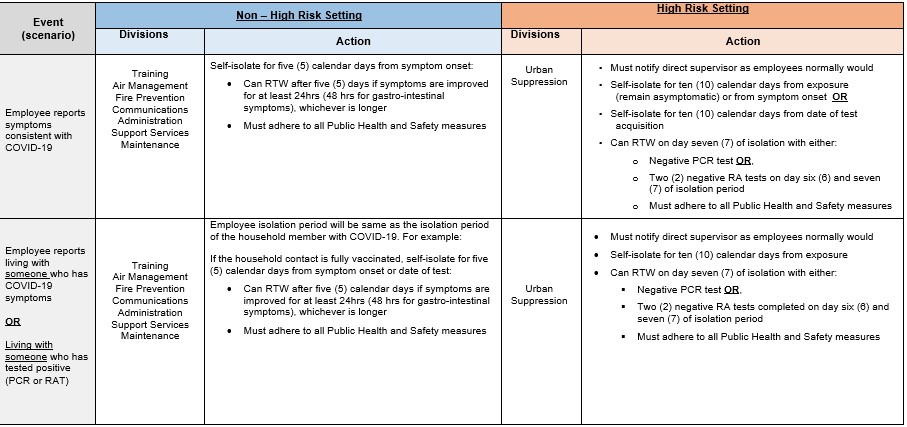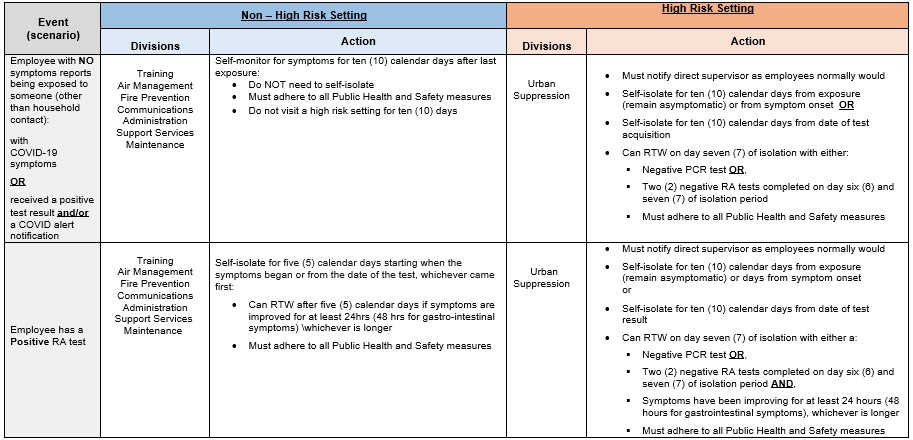 Emergency Child Care Opportunity
Effective Wednesday, January 12, all eligible families under Schedule 4 of the Reopening Ontario
(A Flexible Response to COVID-19) Act 2020 (ROA) are being prioritized for immediate
placement. Eligible families looking for emergency child care are encouraged to review the
approved list of child care service providers on the Apply for Child Care web page on ottawa.ca.
To streamline access to service, eligible families should directly contact these approved service
providers for immediate placement. Service providers will work collaboratively with families to
assess eligibility and help assist in the placement process. Residents can contact 3-1-1
or [email protected] for more information.
The Province directed municipalities to provide a time-limited targeted Emergency Child Care
program for school-aged children to support frontline workers by providing their children with a
subsidized, licensed child care space so they can continue to deliver critical services. The
Province asked municipalities to prioritize access to emergency child care for frontline health care
workers providing in-person care.
Be safe and stay warm this weekend,
Doug McLennan
President
https://www.ottawafirefighters.org/wp-content/uploads/2019/05/logo.png
318
312
Agnes Admin
/wp-content/uploads/2019/05/logo.png
Agnes Admin
2022-01-14 16:28:46
2022-01-14 16:29:10
OFS self-isolation, testing, return to work measures, and Emergency Child Care